Activity

Anthem
Related Topics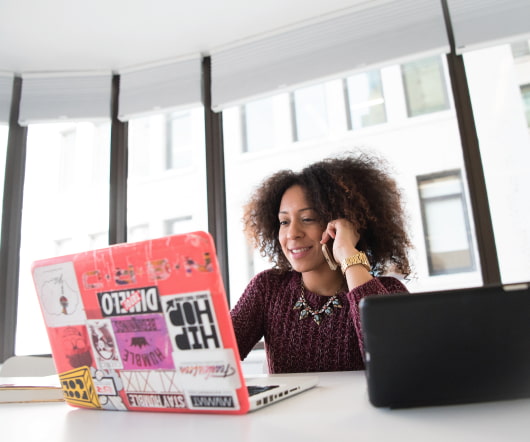 Anthem Ventures Gets Second Exit In A Week
socalTECH
JANUARY 27, 2011
Santa Monica-based Anthem Venture Partners has scored two exits in the last week, as Los Angeles-based Demand Media hit a homerun with its IPO Wednesday, and San Diego-based Plixi was acquired by Lockerz Thursday. Anthem is one of the more active local investors, and has recently backed BeachMint, CocoDot, and TrueCar, among other firms.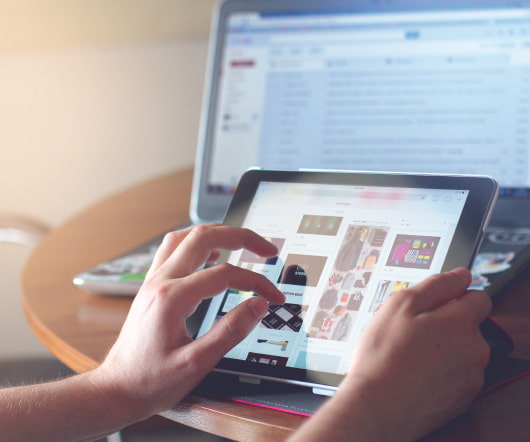 Scopely Snags Another Zynga Exec
socalTECH
MAY 30, 2013
The company has been quite active in hiring away former Zynga executives, most recently hiring Andy Kleinman, another former Zynga GM, as its Chief Business Officer. Scopely is venture backed by Anthem Venture Partners, The Chernin Group, Greycroft Venture Partners and New Enterprise Associates (NEA). READ MORE>>.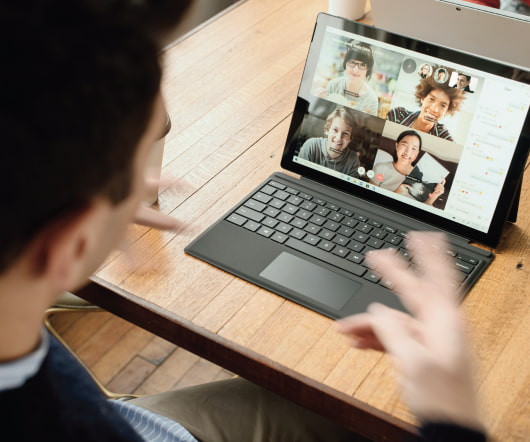 FileTrek Debuts iPad Tool
socalTECH
JUNE 5, 2012
According to the firm,the new FileTrek iPad app helps workgroup managers and team members to track the flow of projects, data, and activity from their iPad tablet. FileTrek is venture backed by Anthem Venture Partners, Telesystem, and the Ontario Emerging Technologies Funds, and also has operations in Ottawa, Canada. READ MORE>>.
Why Technology is Driving More Urban Renewal
Both Sides of the Table
JULY 10, 2012
They want nightly restaurants, bars, dance clubs, karaoke, or whatever other late night activities are available to those with fewer encumbrances. In LA the VC shift is clearly to Santa Monica / Venice, home of Rustic Canyon, Greycroft, Anthem and just about every incubator (Amplify, Launchpad, Mucker, Science). And Facebook.
6 Top Trends For The Digital World In 2016
Tech Zulu Event
JANUARY 26, 2016
The issue of cyber-espionage, targeting companies like Target, Home Depot and Anthem Insurance, continues to be a concern. The large U.S.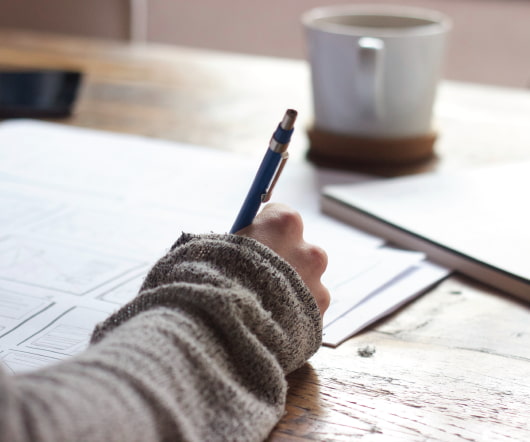 Venture Firms Invest Around $1.6 Billion In Q2 2010 In SoCal
socalTECH
JULY 6, 2010
An analysis of Q2's venture capital deals and investment activity in Southern California find that venture capitalists invested around $1.6 The deal totals were significantly boosted in the quarter by activity across Biopharmaceuticals ($247.2M billion in the area in Q2, up slightly from around $1.4 billion in Q2 of last year.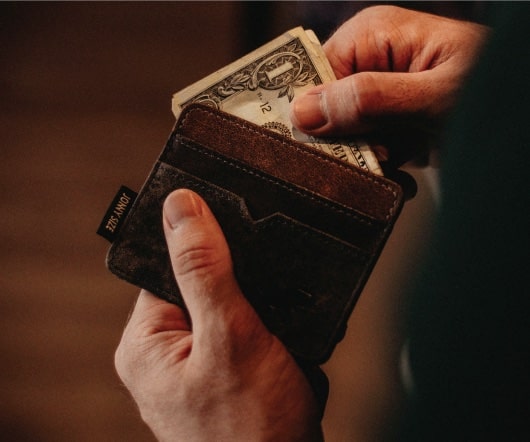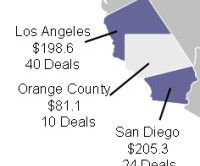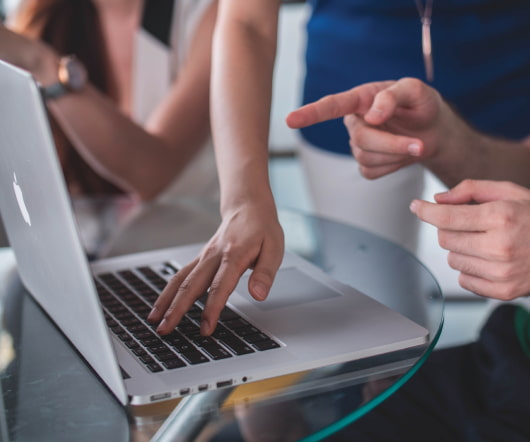 Interview with Kelly Tompkins, AdventureLink
socalTECH
FEBRUARY 18, 2009
The round came from Anthem Venture Partners and the Mail Room Fund. You can see which agents specialize in that destination and activity, choose the activity, and enter your phone number, and your phone instantly rings. We caught up with Kelly Tompkins, the firm's founder and CEO, to hear more about the firm.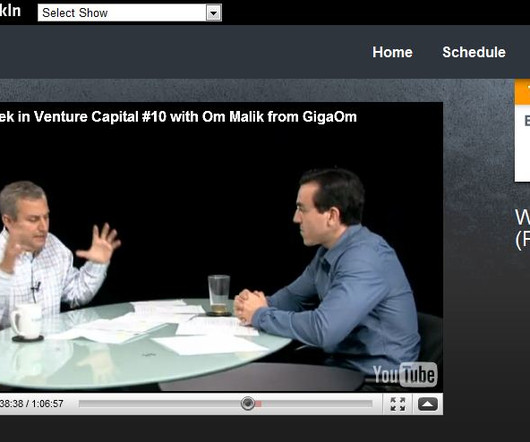 This Week in VC with Om Malik & Paul Jozefak
Both Sides of the Table
JUNE 18, 2010
Current round: $5.0mm in Series A by NEA and Anthem Venture Partners. To see the video of This Week in VC click on this link. OTHER DEALS: 1.